News & Insights
Amazon Jumps Ship
Amazon Jumps Ship on Thousands of Vendors
In recent news, Amazon has discontinued making Purchase Orders (POs) from thousands of brands selling to Amazon, leaving them puzzled and in the dark. This business move sheds light on a plausible speculation: Amazon sees greater opportunity with 3rd party sales. While Amazon may see this transition as a means to "provide customers with improved selection, value, and convenience," Amify sees this as an incredible opportunity for brands to grow their sales and improve their Amazon presence.
Amazon's Rationale
With this sudden change in structure, brands who were once selling directly to Amazon fear that this development may severely impact their business. Given little information from the e-commerce giant, these brands are now being prompted to sell directly to consumers via Seller Central, Amazon's marketplace for third-party merchants. However, specific details from the source that is Amazon are still unaccounted for. While information remains absent, one can only infer that this move was made with cost-saving intentions. The 1P model that brands found great comfort in (purchasing inventory from brands and reselling them) simply became unappealing and too expensive for Amazon to maintain for a number of reasons: Workforce Amazon provides experienced Vendor Managers for many of its Vendor Central clients. If Amazon were to continue buying from these brands, more manpower, time, and money would be needed to continue handling the ins and outs of the business conducted on Vendor Central. Amazon sees downsizing as a channel for saving money and optimizing operations elsewhere. C.O.D.B.
It is in Amazon's best interest to devote its resources into one what is most profitable. Not only does managing the inventory of thousands of companies cost Amazon heftily, it is hinders Amazon from focusing on its true purpose as an e-commerce platform – not a personal sales associate for thousands of brands. Margins Amazon is a company that creates tides, but is also a company that moves and adjusts with the flow of the ocean. Amazon is often willing to go to any length to win the Buy Box, even if that means lowering prices to point that is not profitable for brand OR Amazon. Amazon's Seller Central margins are consistent and solid, with Amazon taking an average of 15% from every sale in the form of commission and "referral fees."
New Opportunities for Brands
In spite of the changing platform, brands should remain optimistic as great opportunity still exists. Brands must find a new way to sell on Amazon if they want to win in the online space. As one door closes, another opens, and discontinued brands have the option to either 1). Sell themselves or 2). Make an informed decision and sell through an experienced, third-party partner like Amify. When looking forward and selecting a new business model for selling on Amazon, brands can anticipate the greater control and more benefits, to include: Better Brand Control For months on end, Amazon's algorithm decided when they would purchase from brands, the quantity at which they would purchase at, and whether or not non-registered brands would receive a store page that highlights its competitors. All of these factors put brands out of touch with their business and gave Amazon's technology an overwhelming amount of control. Through Seller Central, brands can regain control of their inventory, brand representation, and overall product life-cycle.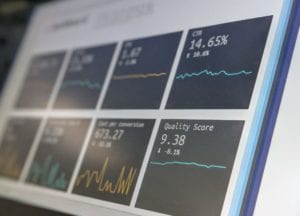 More Data In being one step removed from the point of sale, access to data was extremely limited for brands wanting to gain insight into their sales. Who is buying my product? At what time? From what region? All of this information is often kept by Amazon, and only accessible through additional fees. Being in the driver's seat, brands can now access data from Seller Central. While there is no Premium Analytics package available for Sellers like there is for Vendors, brands can still make more informed decisions related to inventory, new product launches, pricing, and more. Additionally, 3rd party partners like Amify offer reporting capabilities that provide brands with key data insights that Seller Central may lack. Price Integrity Previously, when vendors would sell directly to Amazon, Amazon had the ability to set product prices for brands and would often match any other competitor's price just to win the Buy Box. Unable to match the price without negating profit, other sellers and sales channels were often burned by Amazon's lowered pricing. With price control regained through Seller Central, brands can now set their own prices and maintain price integrity across all sales channels.
The Missing Piece
As mentioned above, regaining control is more than a positive, but is your brand prepared to make accurate and projected forecasts of when inventory decisions needs to be made? What about during the holiday season? Is your brand equipped to produce optimized listings, compelling EBC, and an encompassing store page? How will your brand fill those gaps? How will your brand protect itself from price violators?
Along with this newfound freedom comes a great responsibility that some brands may not be ready for. Amazon can be daunting for brands of any level and requires expertise that some vendors do not have. As one of the top Amazon strategy experts, Amify empowers your brand by forecasting and managing your inventory, optimizing your presence, and protecting your property, without losing any control of your brand. Lets Talk
More Resources And Articles
Contact Us
Learn more about how we can help your Amazon business succeed!
700 West Pete Rose Way, Suite 540, Cincinnati, OH 45203