Amify Adds Three C-Level Executives to Expand End-to-End Services for Brands Selling on Amazon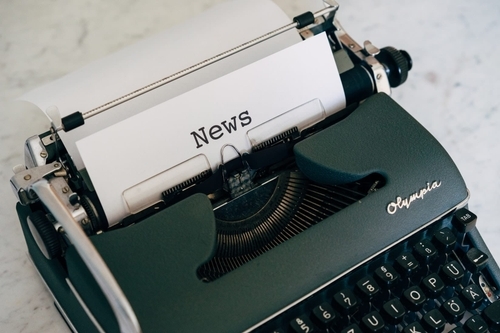 News & Insights
Amify Adds Three C-Level Executives to Expand End-to-End Services for Brands Selling on Amazon
New CTO, CFO and CPO will Enable Amify to Increasingly Scale to Support Rapid GrowthDecember 16th, 2020WASHINGTON–(BUSINESS WIRE)–Amify, the first turnkey Amazon-as-a-service provider, announced the expansion of its executive leadership team with the additions of three new C-level hires. Gene Sohn joins as Chief Technology Officer, Igor Lima as Chief Financial Officer, and Chris Mehrabi as Chief Product Officer.Sohn co-founded and held executive-level positions at multiple companies during his 28 year career. His experience spans cloud software, business intelligence, product management and technical architecture for startup and enterprise teams. Sohn was a co-founder and CTO of Intellinote, a company that created a collaborative productivity platform for businesses, which was acquired by BroadSoft, which was itself acquired by Cisco. As VP of product development at Clarabridge, Sohn built and delivered the platform serving its customer intelligence offering. Sohn also was the lead technologist and co-founder of Viador, a business intelligence software company that went public in 1999. Sohn joins Amify to oversee its technology strategy and data platform to build products and capabilities that accelerate the speed and scale at which Amify can help customers leverage their e-commerce data assets like Amazon, digital advertising, and even their own website channels, to make better brand decisions across their e-commerce ecosystem and optimize the growth of their business online.Lima is a growth focused and operationally driven CFO with a successful track record in fast growth public and PE-owned Software as a Service (SaaS) and technology businesses. He has spent more than 15 years in lead financial roles and helped his companies achieve successful exits and significant returns to investors. Lima's career highlights include more than 12 years at Rackspace, a global cloud computing company, where he was part of the finance team that grew the company from $150M to $2.1B, including an IPO in 2008. He moved to Mailgun Technologies, a carve out from parent company Rackspace, and helped create a successful liquidity event for Mailgun with the sale of a majority stake to Thoma Bravo in under 30 months. Lima joins Amify to drive its financial performance and investment strategy.With over 12 years as a product executive, Mehrabi brings a wealth of knowledge on product strategy and management to Amify's leadership team. Prior to Amify, Mehrabi served as the vice president of data product and data science at Framebridge through its acquisition by Graham Holdings, where he oversaw business intelligence, predictive analytics, consumer insights and martech across eCommerce, manufacturing and retail operations. At NewBrand, a social listening and online reputation management company, Mehrabi played a key role in increasing customer satisfaction and leading vertical and market expansion, which led to its acquisition by Sprinklr. He also served as head of consumer product at Snagajob where he doubled the size of their jobs marketplace in under three years. Mehrabi is responsible for launching Amify's product development strategy to provide customers with a full platform and end-to-end services to grow their businesses on Amazon."Gene, Igor and Chris are all proven experts in their respective fields, which is why we are thrilled to add them to our executive team," said Ethan McAfee, founder and CEO, Amify. "As Amify continues to invest in the company following significant venture capital investment in 2019, a major priority was bringing additional depth to our already strong leadership team to help us scale and grow strategically. There is no other provider in this space that comes close to our level of expertise in each and every area our brands need to succeed."About AmifyAmify is a turnkey Amazon-as-a-service provider that helps brands maximize their potential by providing complete strategy, management, and operational services to brands selling on Amazon, allowing partners to focus on other business needs. By partnering with Amazon Vendor Central and Seller Central sellers, Amify leverages data from their website, Amazon and digital advertising to implement strategies to maximize sales and profitability. Amify is headquartered in Arlington, VA, and has an additional office in Cincinnati, OH.
‍
More Resources And Articles
Contact Us
Learn more about how we can help your Amazon business succeed!
700 West Pete Rose Way, Suite 540, Cincinnati, OH 45203