News & Insights
Everything You Need to Know About Amazon's New A+ Content Creative Assets Library
Amazon realizes people are always on the lookout for ways to stay organized and save time. With this in mind, Amazon has come up with the 'Creative Assets' library. This new tool allows people to instantly and effortlessly locate images that have been previously used in A+ content. Brands find this feature especially helpful when the same asset is needed for multiple products, allowing people to avoid duplicating content pages as a whole.
Check out the images below to get a better idea of how to best utilize the 'Creative Assets' library.
Start by adding an image in the Content Builder. Press on 'Click to Select' within the box.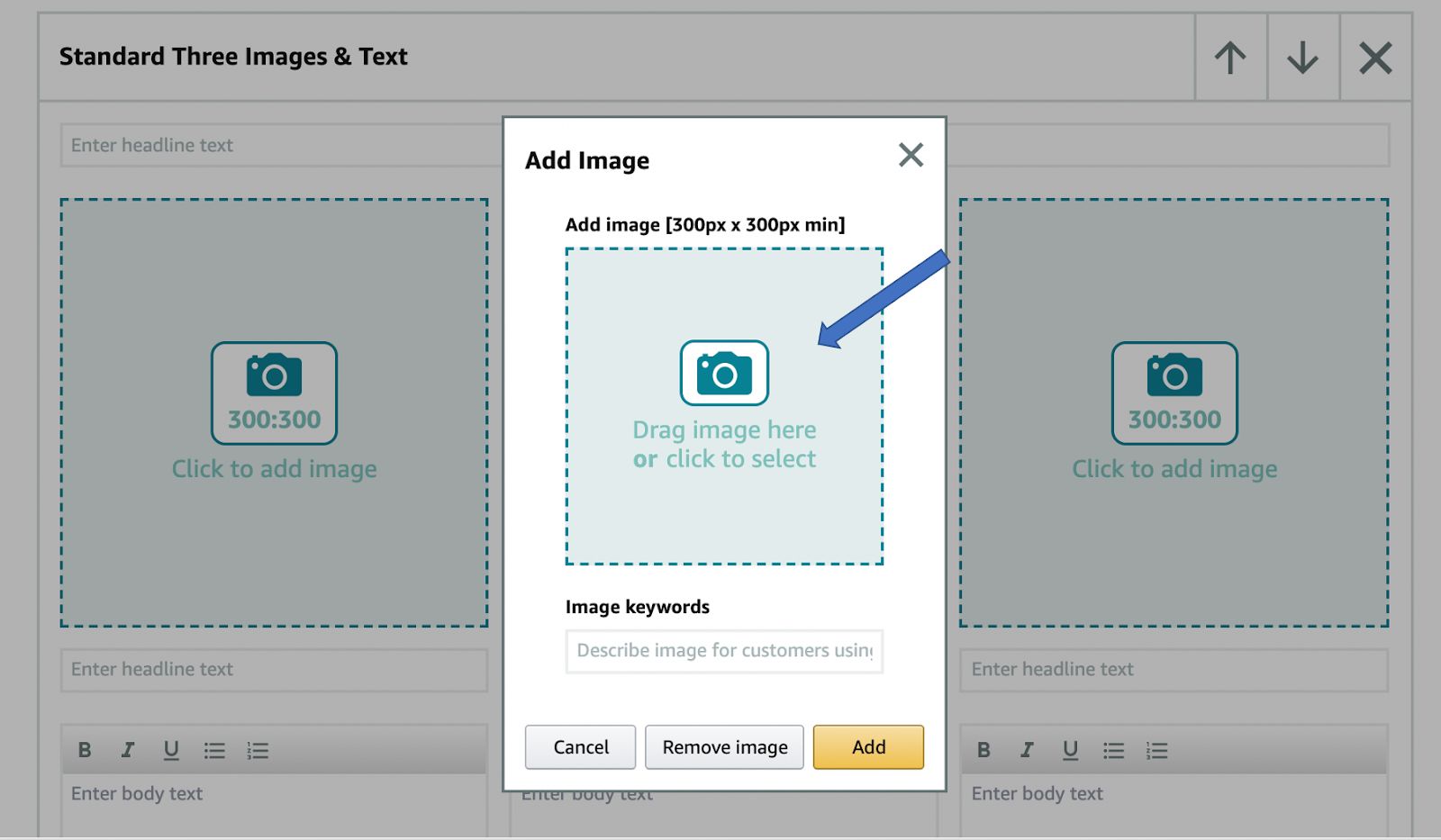 Next, you will have access to images you have used in the past via a pop-up library, along with the images' dimensions. Images can be filtered by file name and size.
You can drag your cursor over any image and be able to examine the image details or include it in your A+ module.
Within the image details, you can edit aspects such as the Alt Text to better describe the image, and image tags to quickly locate specific images in your library.
When you are planning for the future, you can upload images that can be used later.
Now, everyone in your Amazon account will have access to the images in the asset library and be able to utilize them when editing new or old content pages. Overall, the 'Creative Assets' library will provide a more time-saving option when creating Amazon product listing content.
More Resources And Articles
Contact Us
Learn more about how we can help your Amazon business succeed!
700 West Pete Rose Way, Suite 540, Cincinnati, OH 45203