News & Insights
How to Save Time With Amazon's New Product Documents Program
Product Documents Program: Amazon UpdateAmazon has recently come out with yet another tool to help users save time. This Products Document tool allows sellers and vendors to upload downloadable pdfs to their Amazon listings in order to add more comprehensive product information and prevent shoppers from asking repetitive technical questions. Amazon's Update MessageVendors received this message regarding the update on March 22nd:Brand owners can now upload product documents like installation manuals, compatibility guides, and troubleshooting guides that will be available to customers on product detail pages.Customers will benefit from this content pre-purchase to make shopping decisions and post-purchase to make the most of the products they buy.Brands can reduce customer service calls and product returns, and increase customer satisfaction, by making product documents available to customers via this program. And it's free!Update Benefits Amazon shoppers do not have the ability to ask in-person questions, as one would if they were to go into a store. The standardized product listing layout is meant to bridge this gap; however, this can be difficult for highly technical products that tend to generate more questions from customers than others. The products that may fall into this category, such as Electronics, Computers, Automotive, Software, etc. now have the option to upload additional technical documents and provide more information that may not have been offered in the original product listing. How to Upload and Locate the Documents In order to upload the documents, vendors must find their way to Items > Manage Product Documents.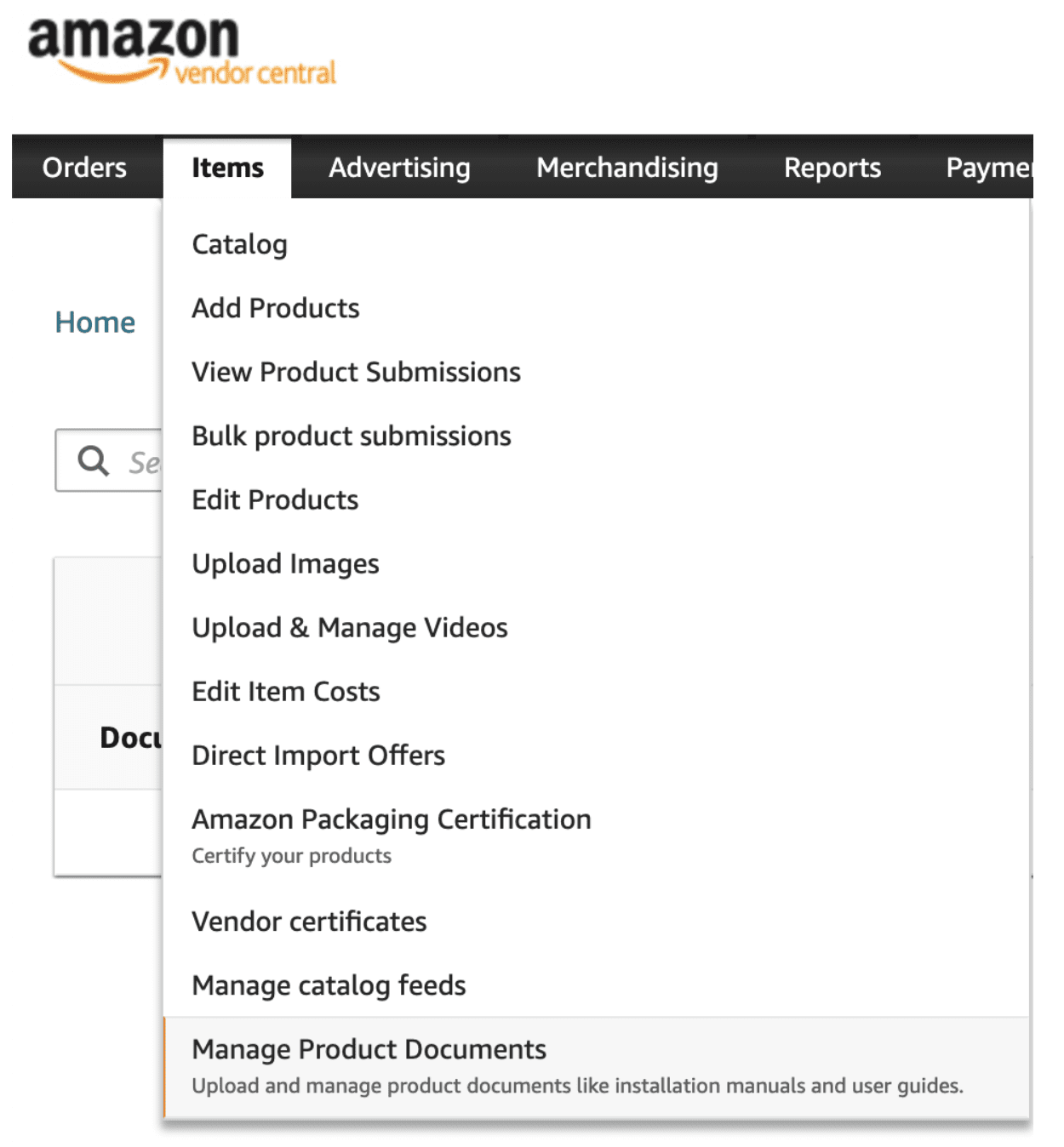 Sellers can upload by going to Inventory > Manage Product Documents.
The downloadable pdfs will be located under the product information on the listing once they have been uploaded.
More Resources And Articles
Contact Us
Learn more about how we can help your Amazon business succeed!
700 West Pete Rose Way, Suite 540, Cincinnati, OH 45203